MyWellness Week
MyWellness Week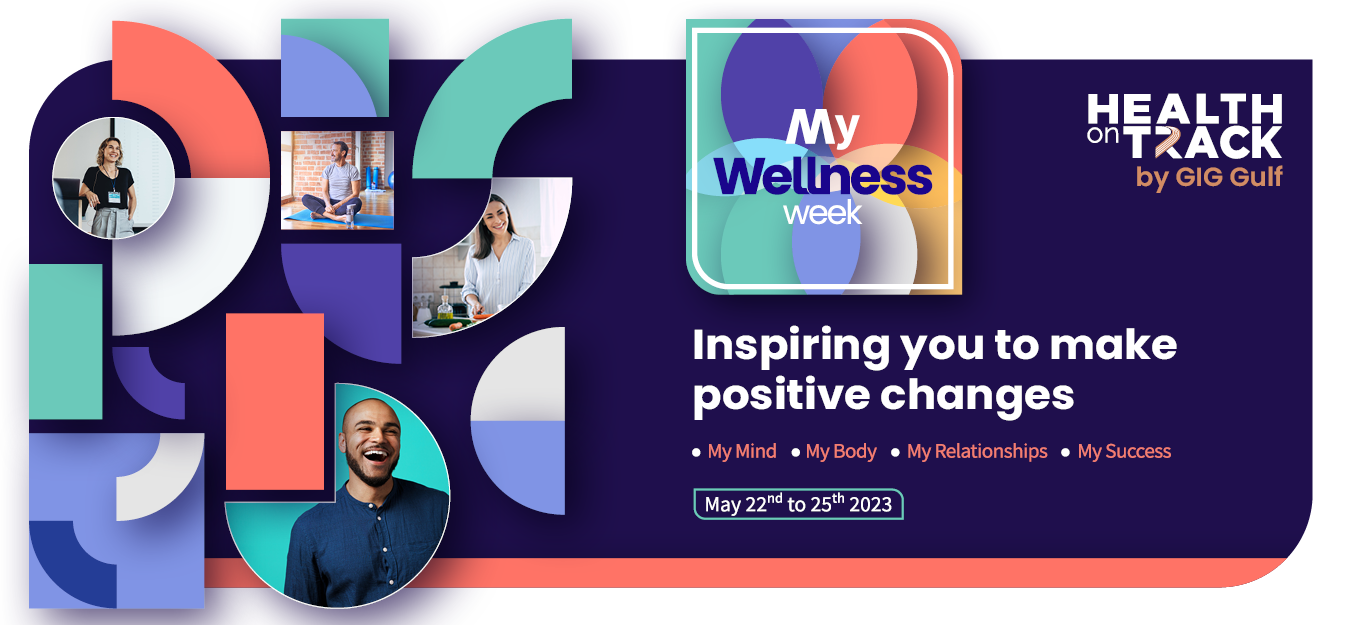 In recent years, wellbeing has become a major focus for so many people. We all want to live happier, healthier, more fulfilling lives. There is almost too much information out there, which can leave us feeling overwhelmed and confused on where to begin.
The Health on Track team is here to offer you the guidance and support as you take your first steps into becoming a healthier YOU!
From May 22nd to 25th, the GIG Health on Track team is bringing to its members the region's largest online wellbeing event:
MyWellness Week. This event will bring world-class wellness experts right to your screens!
The event is divided into 4 days and each day will have its own focus to help you get the information you need in an organized and systematic manner:
Day 1: Monday, May 22nd – My Mind
Day 2: Tuesday, May 23rd – My Body
Day 3: Wednesday, May 24th – My Relationships
Day 4: Thursday, May 25th – My Success
Check out the agenda below for more information on what topics will be addressed during the event:
Register now through MyGIG App and don't miss out on the biggest wellbeing event of the year!
And here's the best part, you have the chance to win amazing prizes when you register, engage and share on social media using the hashtag #GIGMWW
Tags
health and wellbeing
mental health
Mywellness will
wellness event
emotional wellbeing