It's time to quit Smoking!
It's time to quit Smoking!
Quitting smoking is one of the most important steps you can take to improve your health. This is true no matter how old you are or how long you have smoked. (Source; Centers for Disease Control and Prevention)

When evidence was released this year that smokers were more likely to develop severe disease with COVID-19 infection compared to non-smokers, it triggered millions of smokers to want to quit tobacco. With the added social and economic stress post-pandemic, quitting is even more challenging. Most smokers see it as a challenge because they are lacking the tools to support them in quitting.

As your health and safety is our utmost priority, we would like to share with you some Wellbeing Tips as a guide to help you quit smoking:
How your body heals after you quit smoking: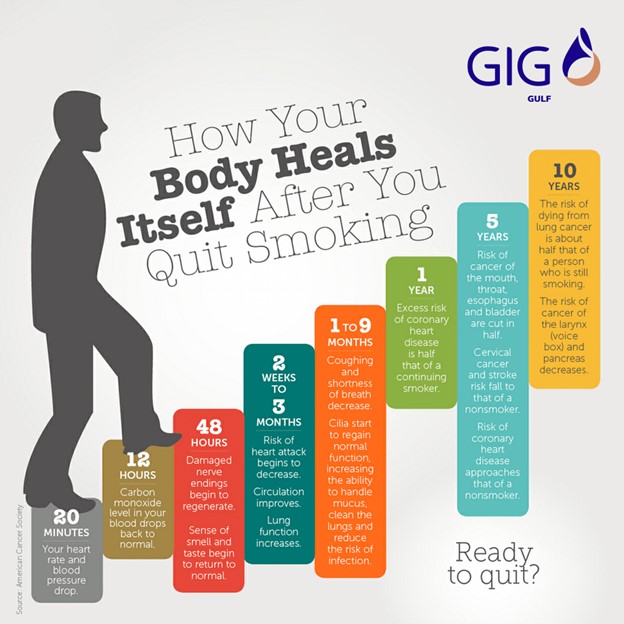 Still not convinced? Here are a 100 reasons why you should stop smoking!
Tags
health and wellbeing
smart goals
resolutions
Healthontrack
personal goals
personal development
2023 goals
healthy habits
quit smoking
smoking cessation