World Cancer Day
World Cancer Day
This month is all about boosting our immunity. February 4th was World Cancer Day, and we want to empower you with information to boost your immunity with cancer-preventing foods.
In this post we cover some surprising facts about cancer and its risk factors.

Did you know that only 5-10% of cancers are entirely hereditary? In fact, most of us have the power to control the risk factors that cause cancer. We will also cover 7 foods that you can include in your diet to not only prevent cancer, but to also keep your immune system working overtime for you!
Did you know?
What Risk Factors Are Under My Control?
While we may not be able to change risk factors such as genetics or age, there are things we can do to reduce our risk of cancer.
7 Food That Reduce The Risk Of Cancer & Boost Your Immune System
Did you know that commonly found foods can help support our immune system, and even prevent cancer? Check out these immune boosting heavy hitters than have been found to lower the risk of many cancers and provide the added benefit of generally boosting your immune system.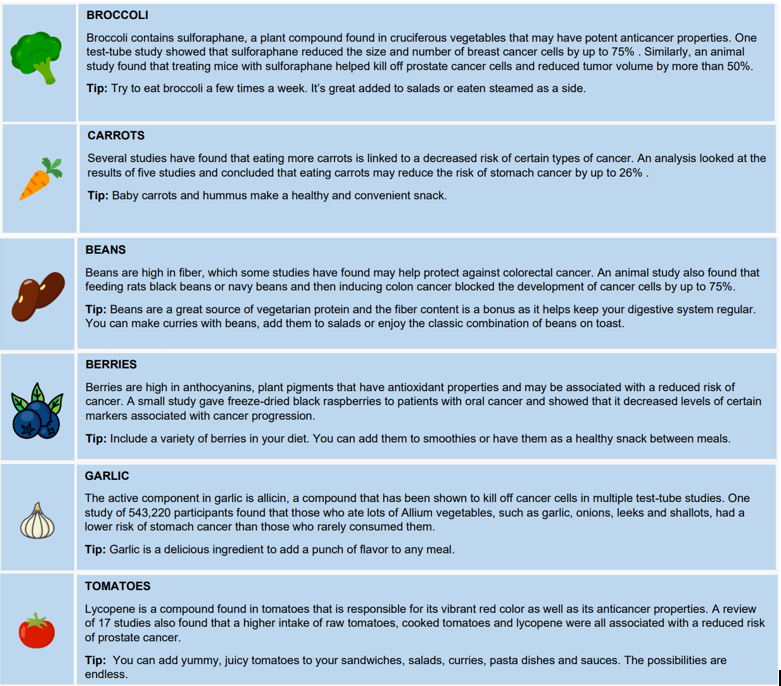 Tags
health and wellbeing
worldcancerday
Healthontrack